Pig crate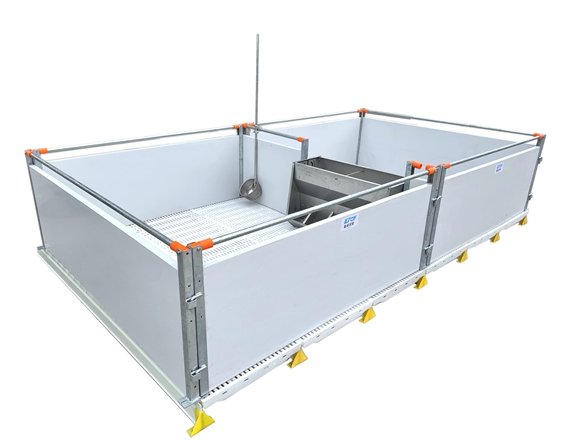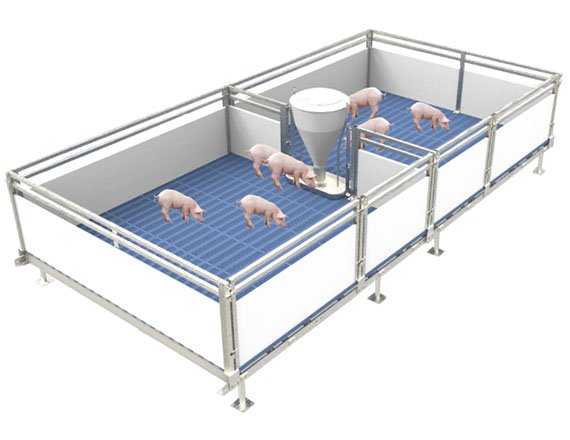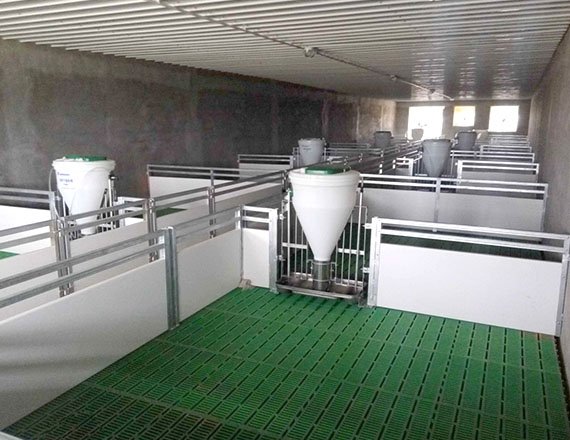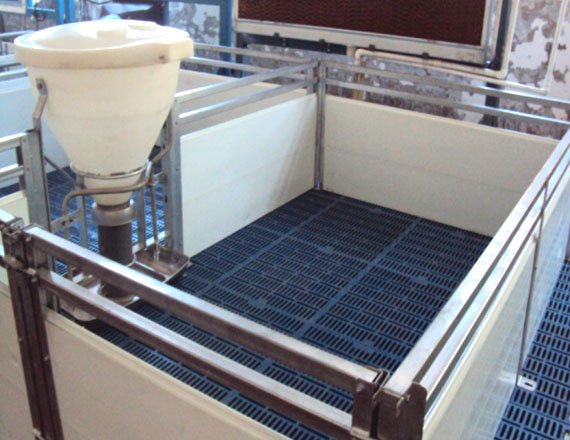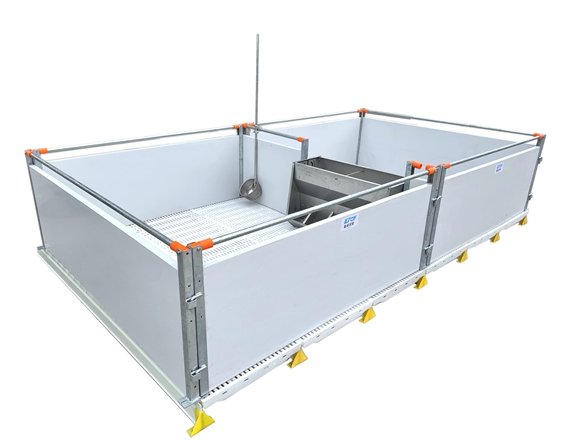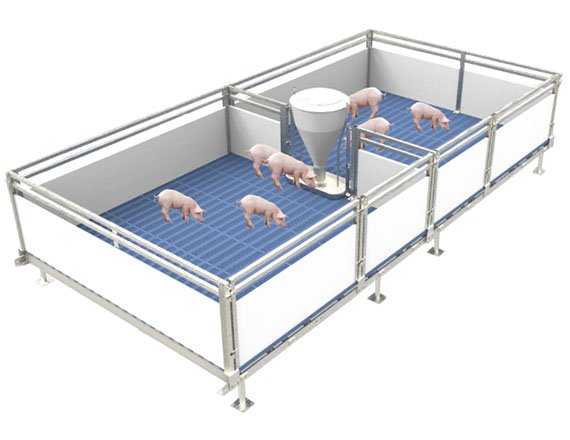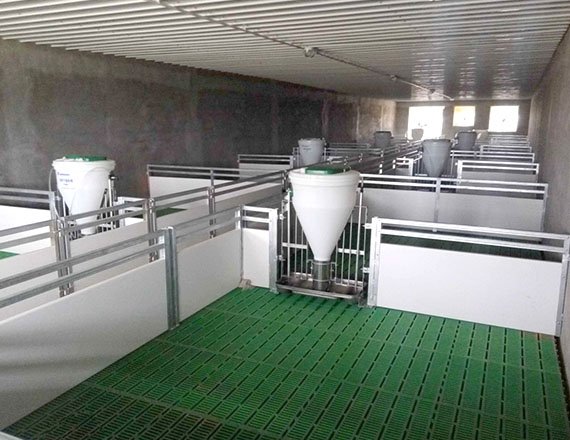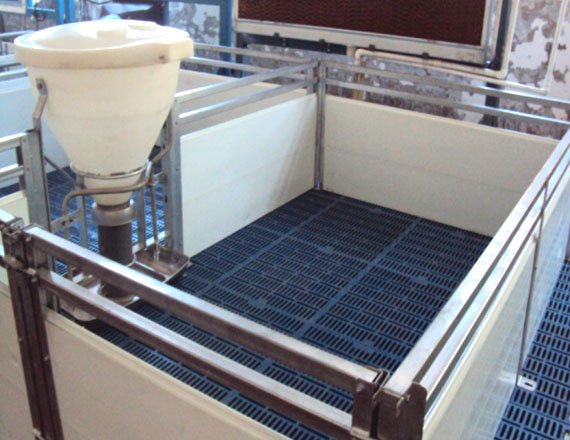 Parameter
Features
Detailed introduction
Parameter
● Used for weaned piglets
● Nursery stall(2.4*3.6*0.7)
● Use plastic floor, high strength, Prevent slippery, not water
● Fence, PVC panel, two fixed square tubes above;
● Support beam, 100mm fiberglass support beam
● Stainless steel standard fittings;
● Anti corrosion treatment,overall hot galvanized, the thickness of galvanized no less than 80μm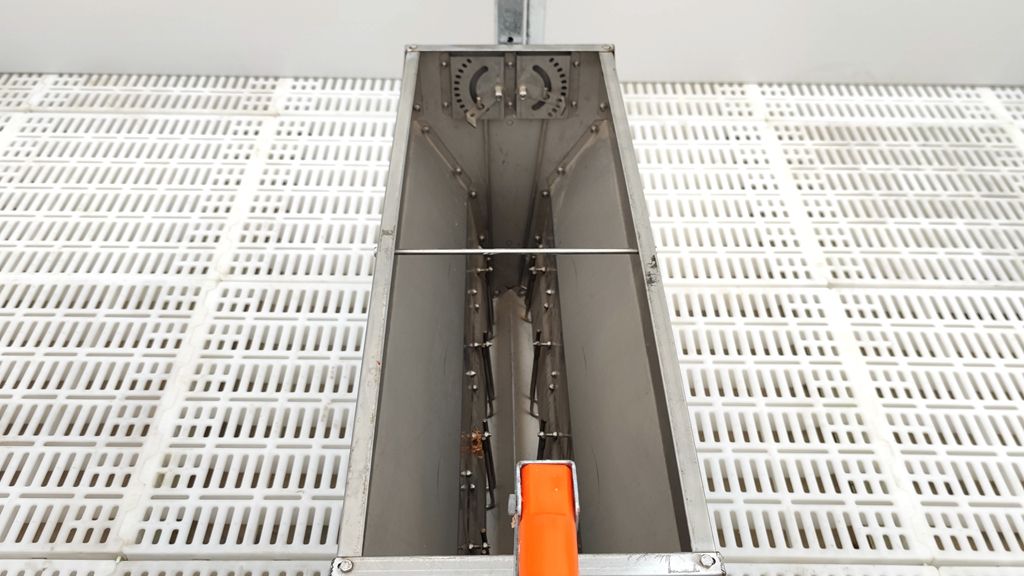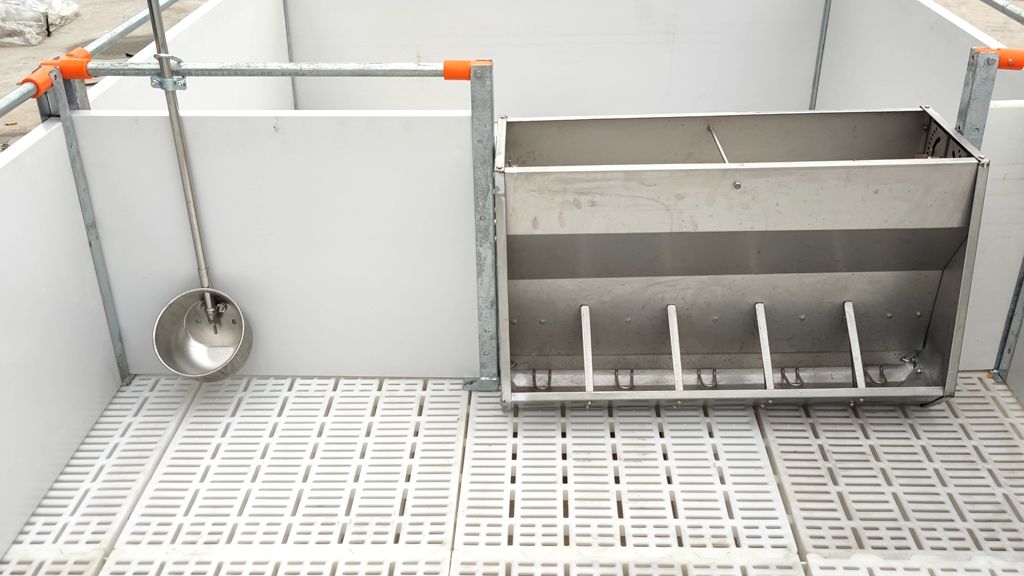 Features
● Suggested feeding of 2-4 litter weaners, each piglet takes up an area of 0.35㎡;
● Full PVC fence, the fence length/width ratio is 3:2, the stall door can be entirely open or closed, the PVC fencing is with thermal performance and easy for sterilizing.
● Upper two row of galvanized horizontal bars, internal effective ventilation, entire hot-dip galvanized design, galvanized standard is above national standard.
Supporting Facilities:
● Flooring: half slatted floor , made of primary particle industrial plastic, each slat of floor is arched to avoid the accumulation of feces and urine, maintaining the dryness and cleanness of bedding; half slatted floor is combined with floor heating, solid floor heating width doesn't exceed 1/3 of the stalls;
● Thermal casing: can be installed to ensure the thermal comfort of piglets;
● Feeding trough: dry feed and wet feed stainless steel double sided troughs, solid flooring underneath;
● Drinking bowl: stainless steel drinking bowl according to feeding amount;
● Thermal casing can be added to heating area, in case of need, to ensure the thermal stability of the heating area.
Inquiry now
Related products