H frame cage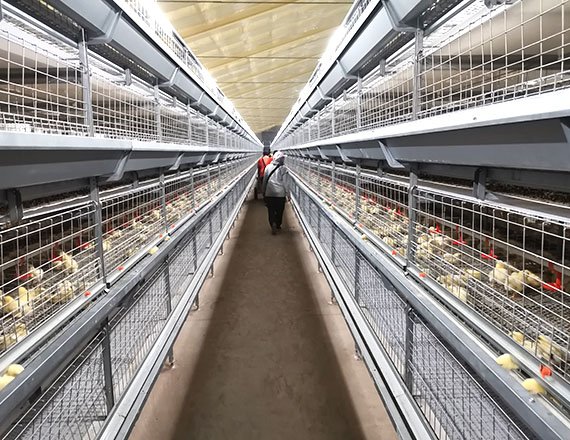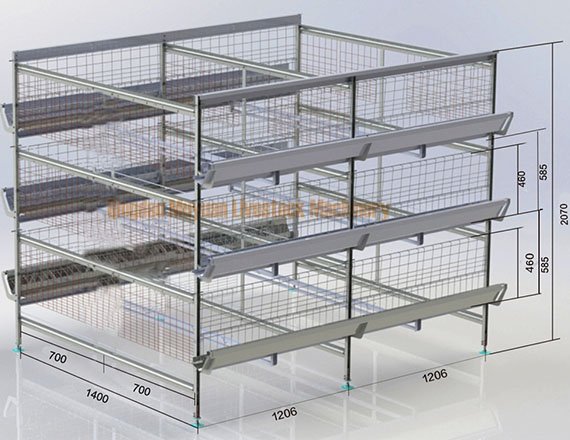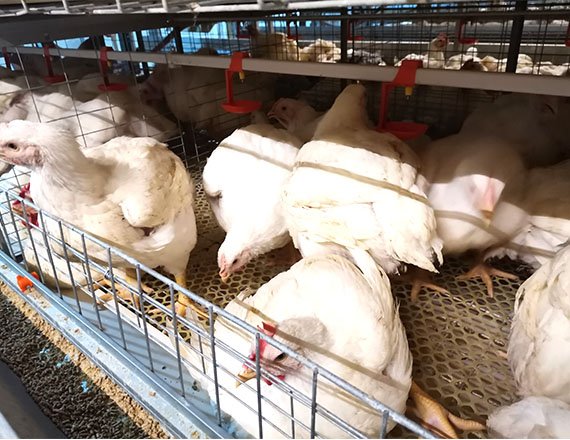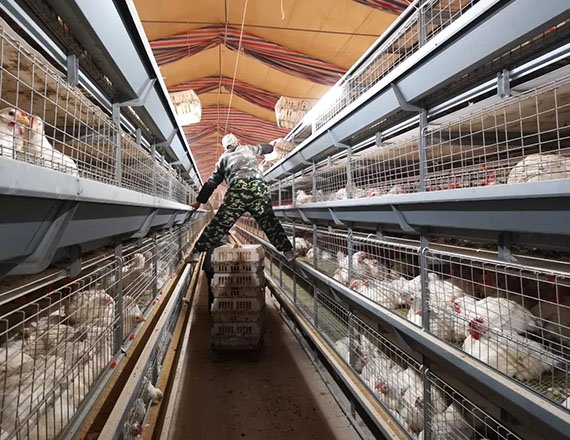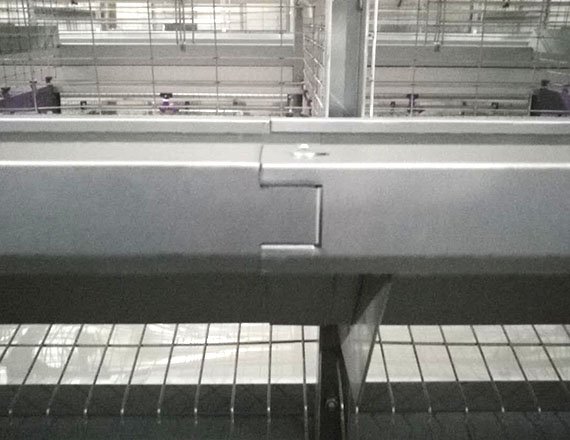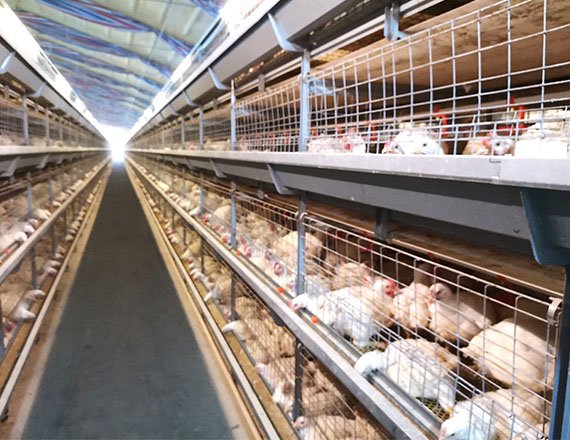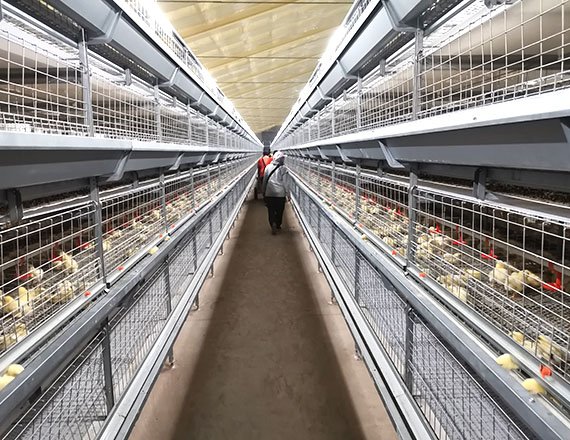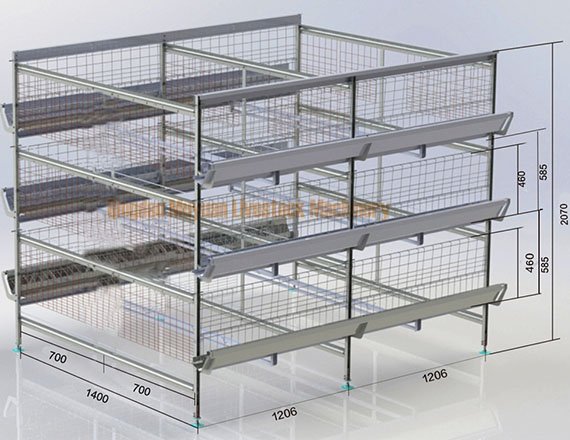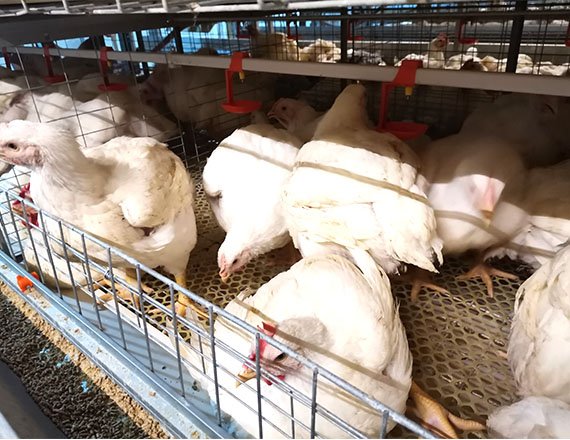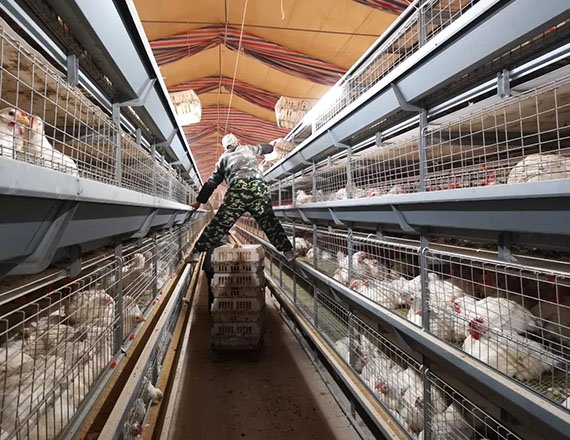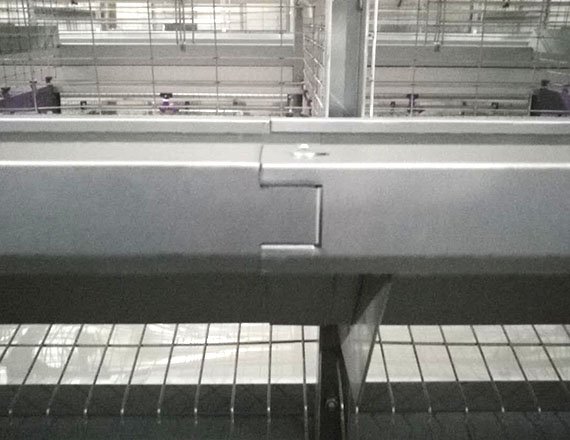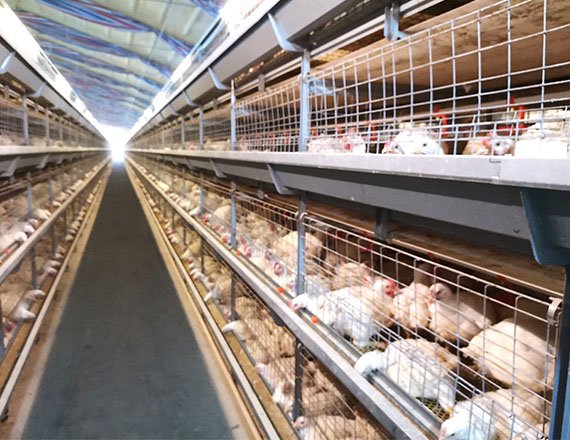 Top Quality H Frame Broiler Cage Automatic Chicken Cage Electric Cages with Q235A Steel
EU quality H frame quality broiler chicken cage factory
Main structure is zinc-free hot galvanized plate, the thickness of zinc coating is 275g per square meter. Post welding hot dip galvanized process is adopted for the whole cage wire; special galvanization process is adopted and there is no zinc dreg, endowing a long service life.
Added:

2021-08-09

Views:

4012
Make an inquiry
Parameter
Advantage
Detailed introduction
Parameter
model

width

size

Leg distance

Unit length

Quantity of cell cage

3kg

2.5kg

2kg

1.5kg

EHB-380A

1420

1420*1500

1500

1500

35

42

53

70

EHB-380B

1620

1620*1500

1500

1500

40

48

60

81

EHB-380C

1820

1820*3000

1500

3000

90

108

136

182

EHB-380D

1800

1800*2412

1206

2412

72

86

108

144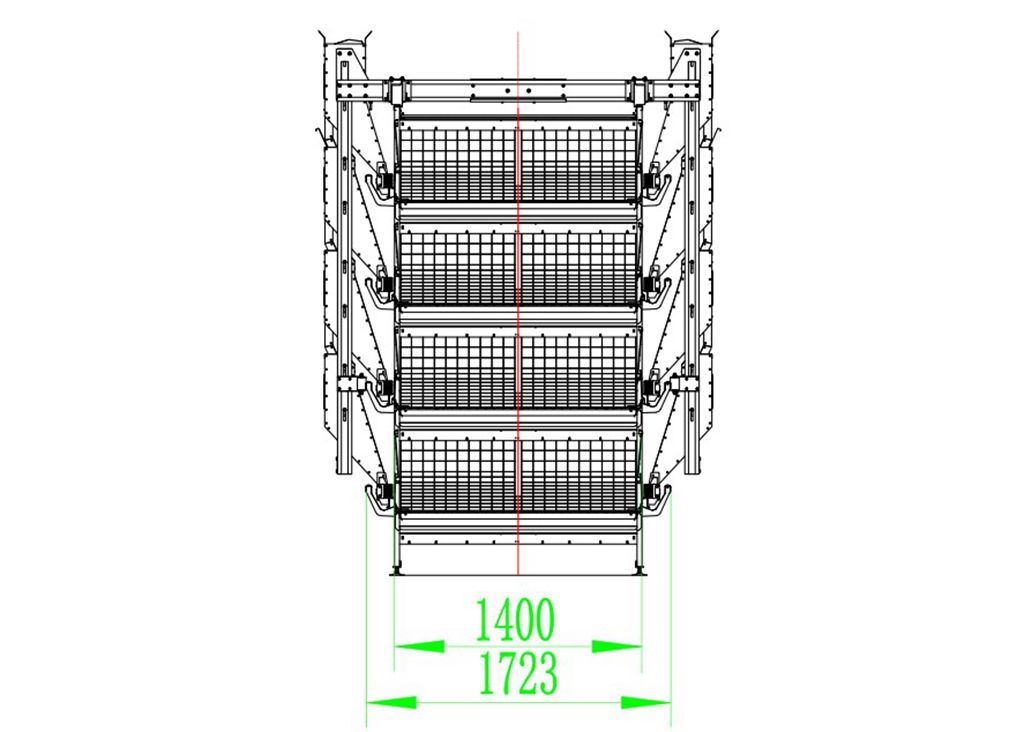 1.Cage mesh
Cage mesh Material galvanized coat content reach 275g/㎡, GALFAN wires (5%AL 95%zinc) life service is up to 20 years. The advantages is high intensity, good elasticity, antirust effect, also can improve the cage surface smooth, to avoid the hurt of chicken scratch. broiler cage factory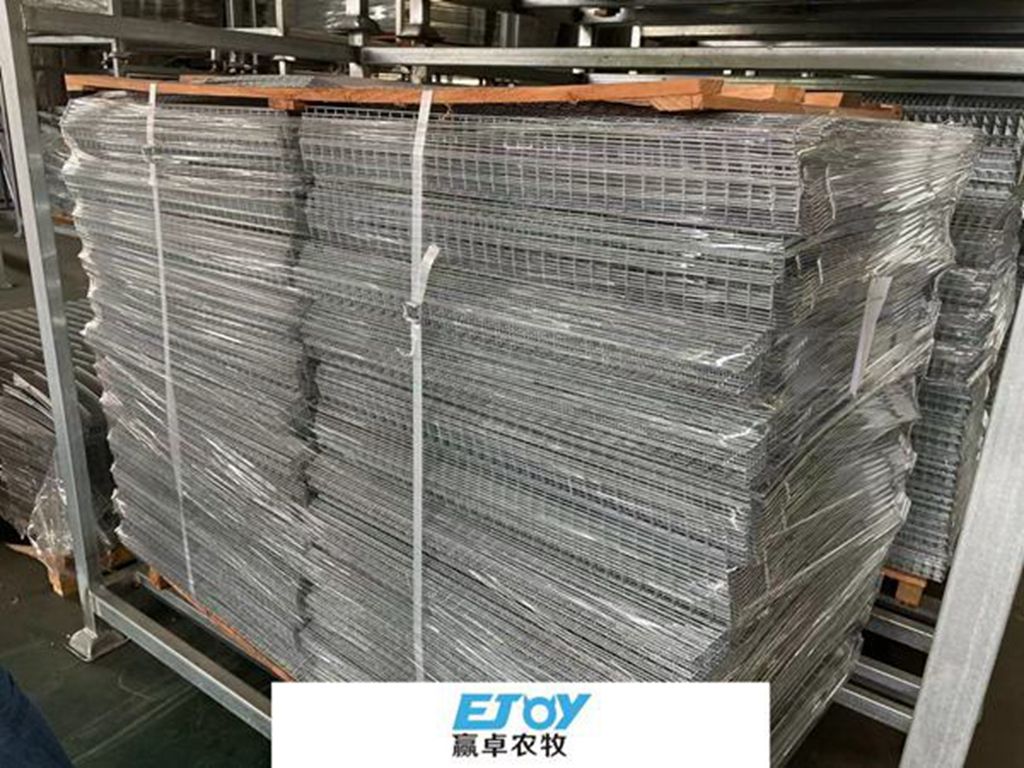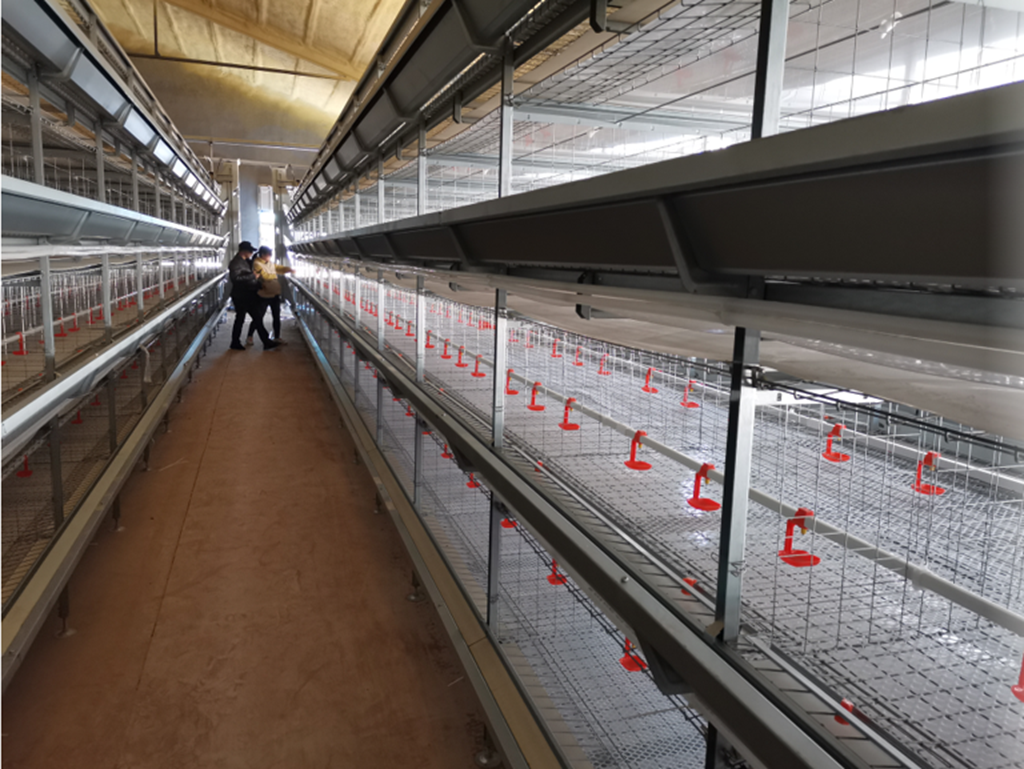 2.Cage Frame
Galvanized sheet ,the material strength can reach more than 450MPa,and galvanized coat content reach 275g/㎡ , C shape leg is formed of hot galvanized sheet ,it is firm and easy to clean., The distance between adjacent legs is 1206mm, so that it make frame firm and strong. Because of accurate processing, diagonal tolerance is within 1.5mm. Accurate assembly make a error no more than 37.5px in 100m length.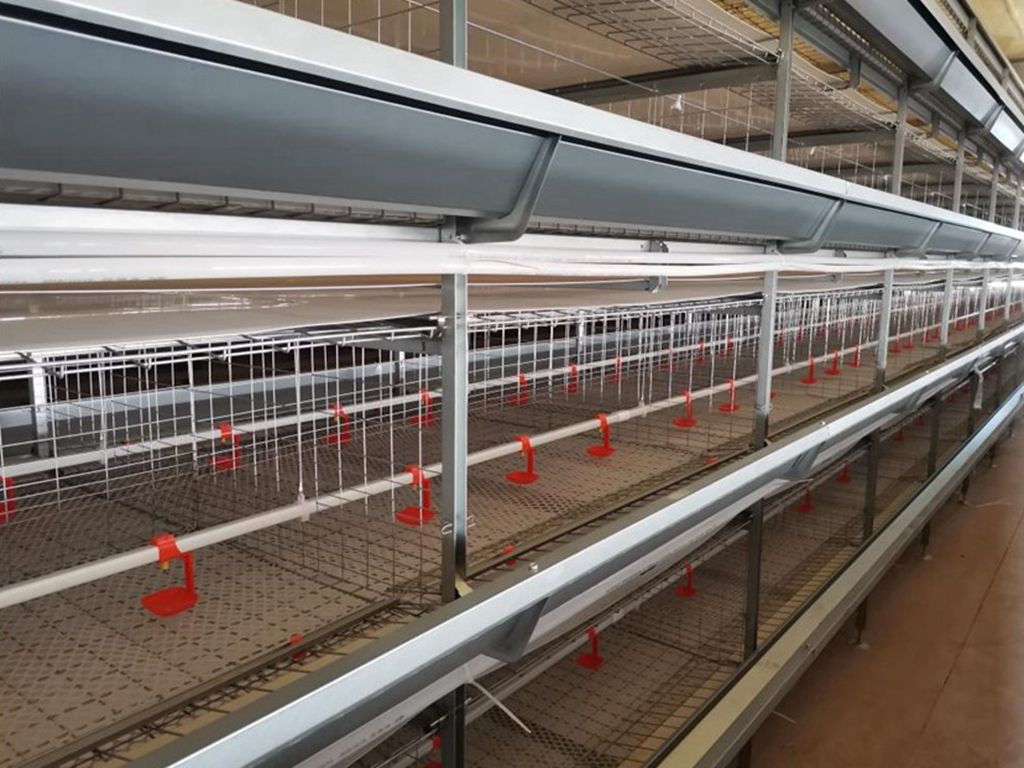 3.Feeding system

One trolley one row, the feeding trolleys run steadily and distribute feed even. More over the trolleys can be set to run automatic. The trough is shaped of hot galvanized sheet, that bended through 11 bends. Plug-in connecting structure make trough solid, smooth and precise, the cage frame is more reliable. V-shape bottom ensure the feed distributed uniformly and the chicken can eat up completely, no feed waste.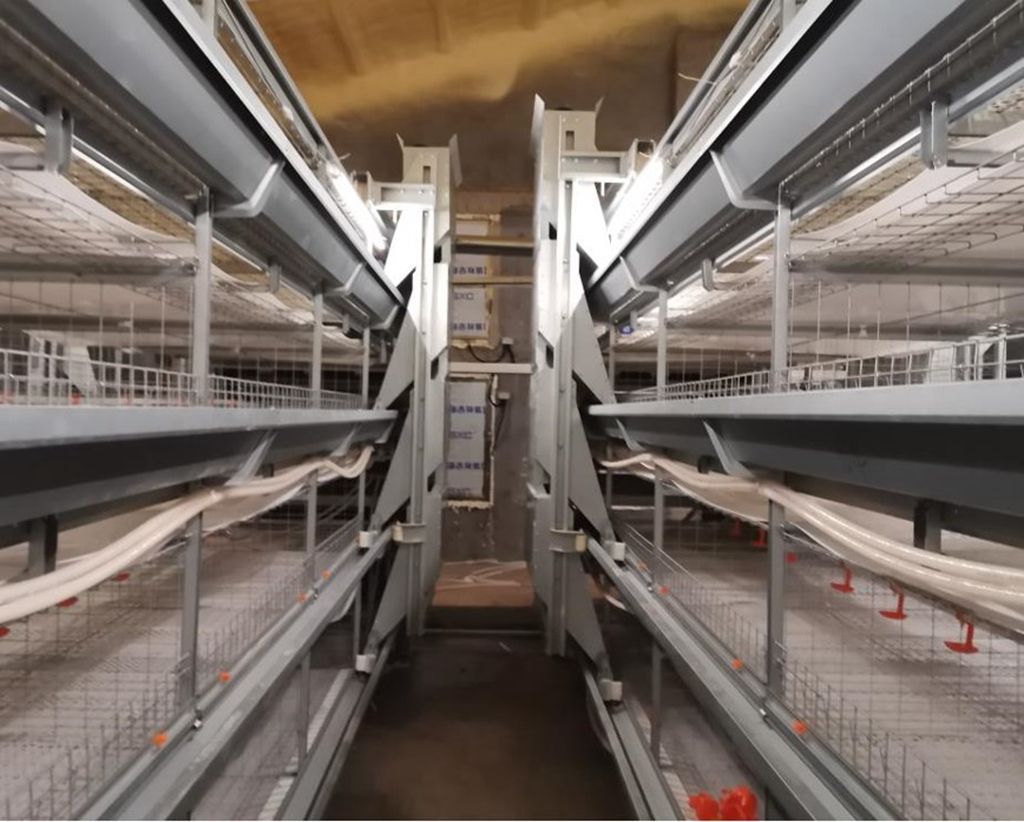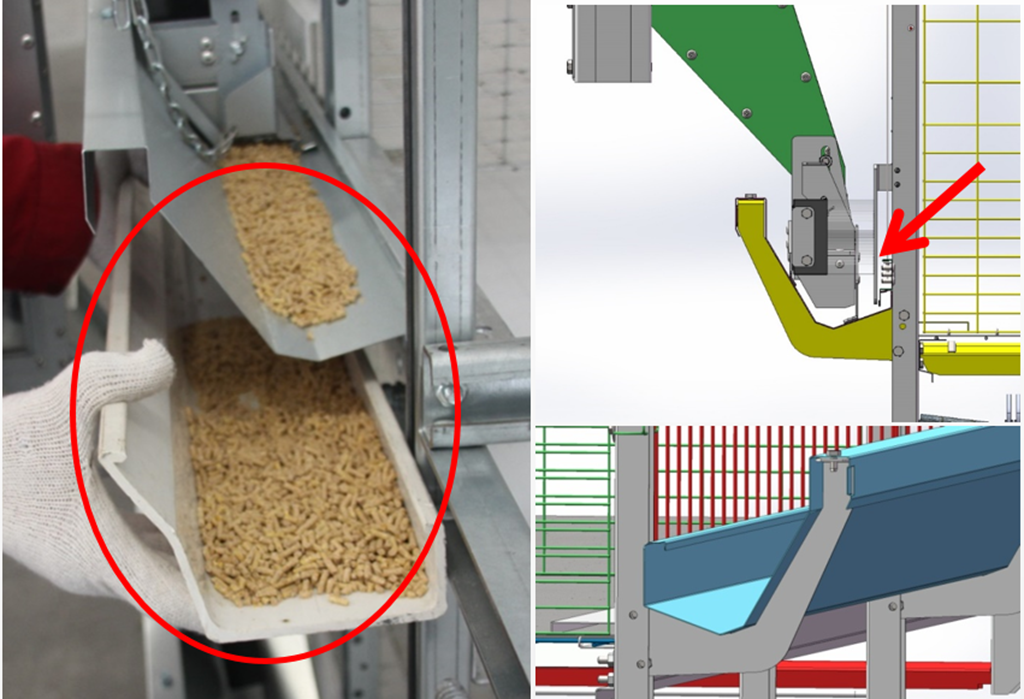 The trough is so strong that can be stepped directly.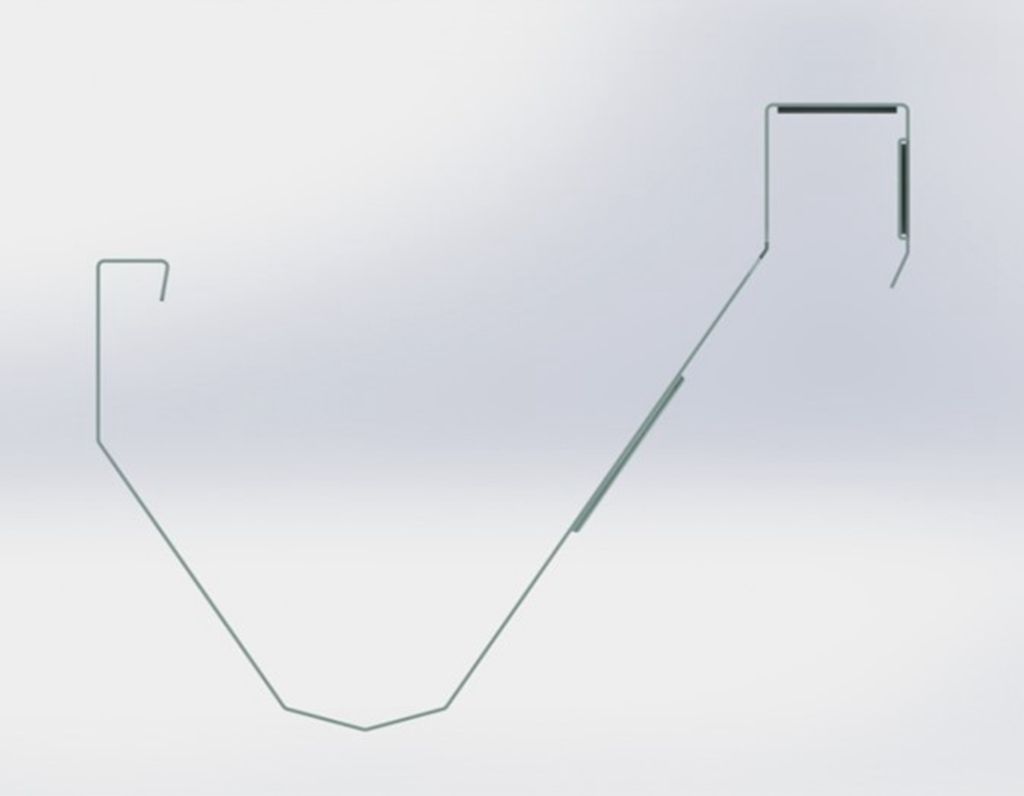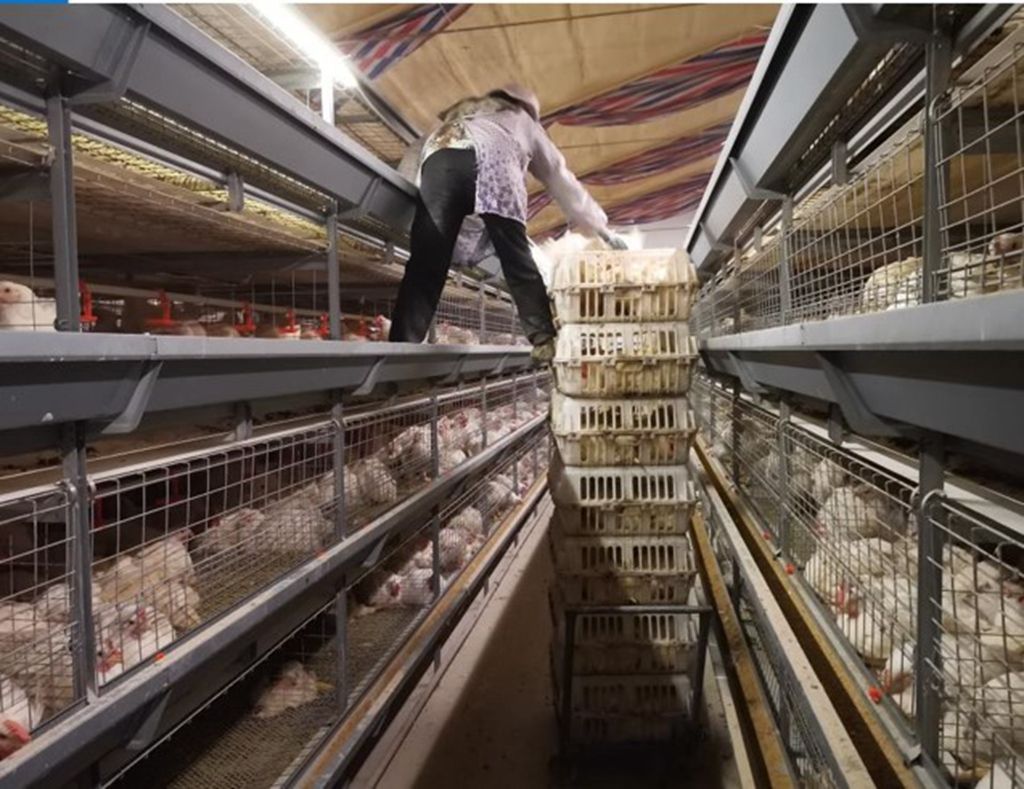 4.Bird-block board
T Bird-block board has 3 level adjustable models to meet feeding requirement of broiler from one day to final.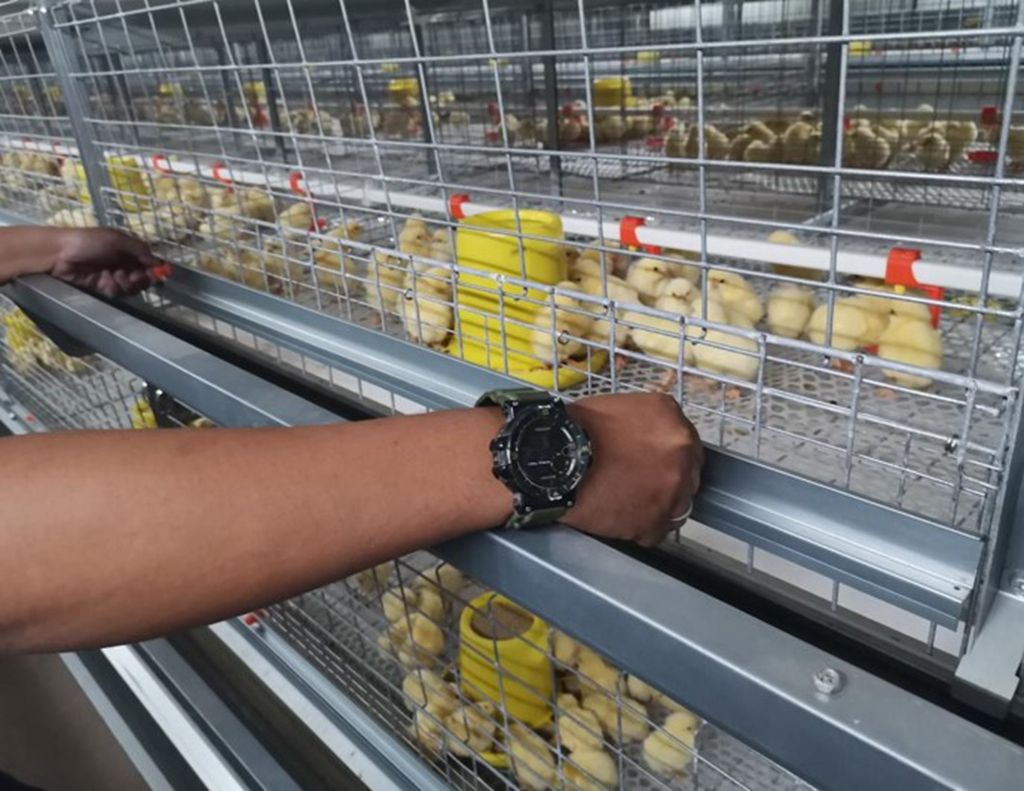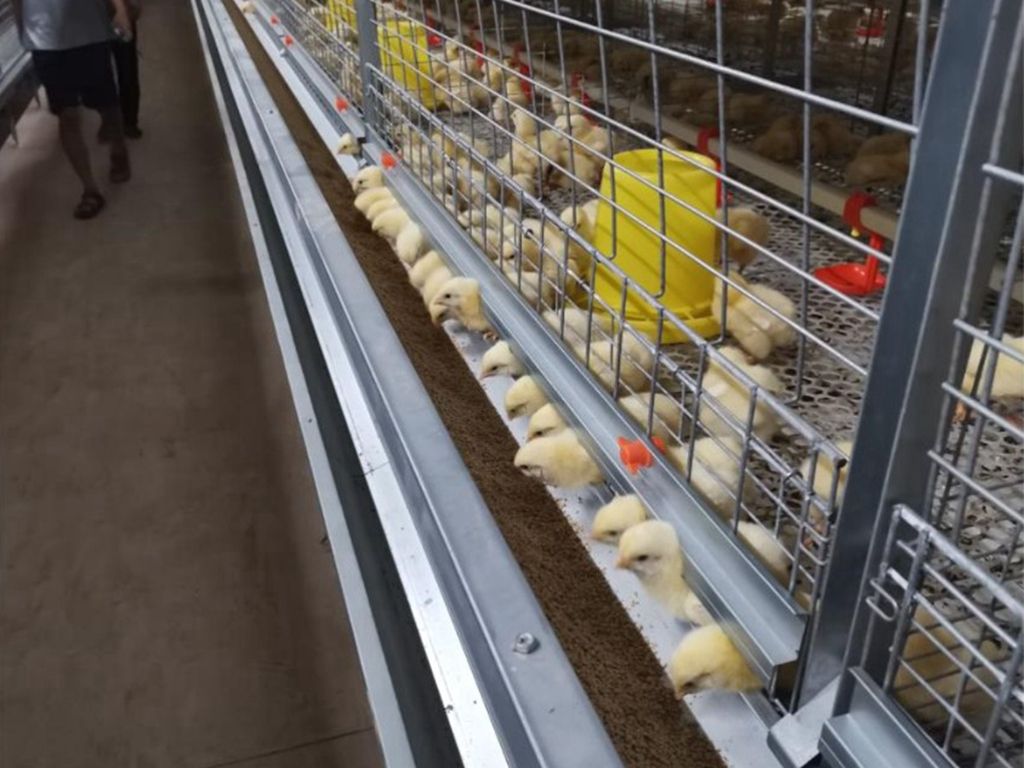 5.Drinking system
Two drinking line is placed in every tier, there are 4 drinkers in a cell to supply enough water.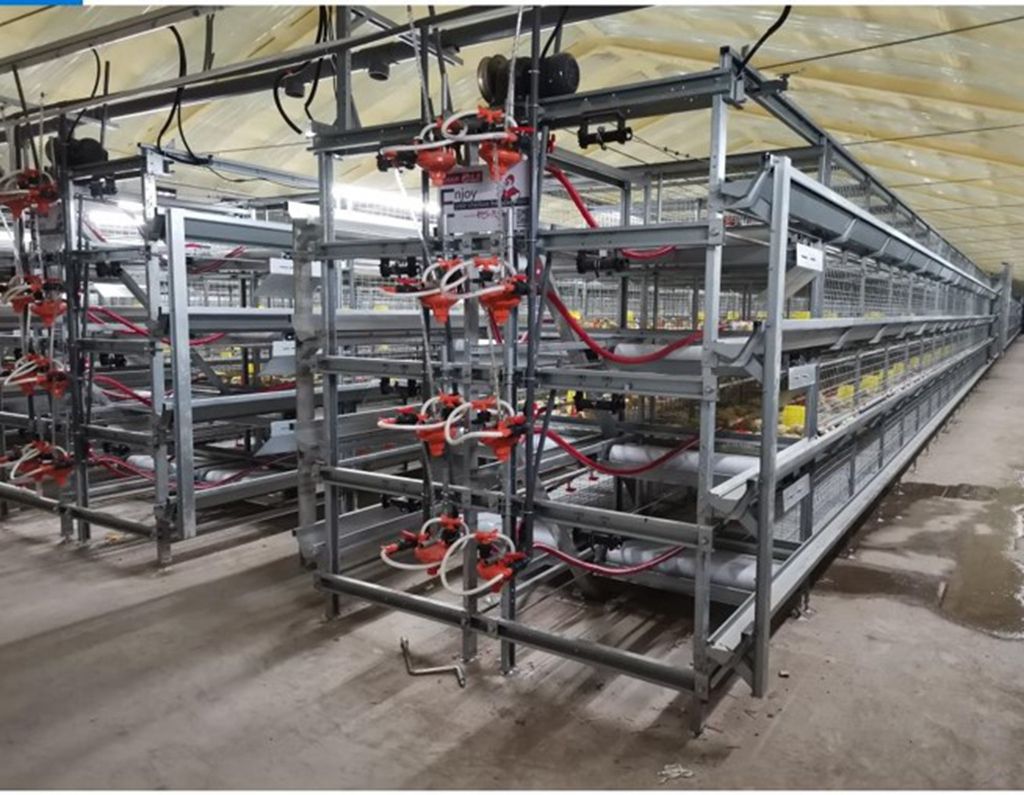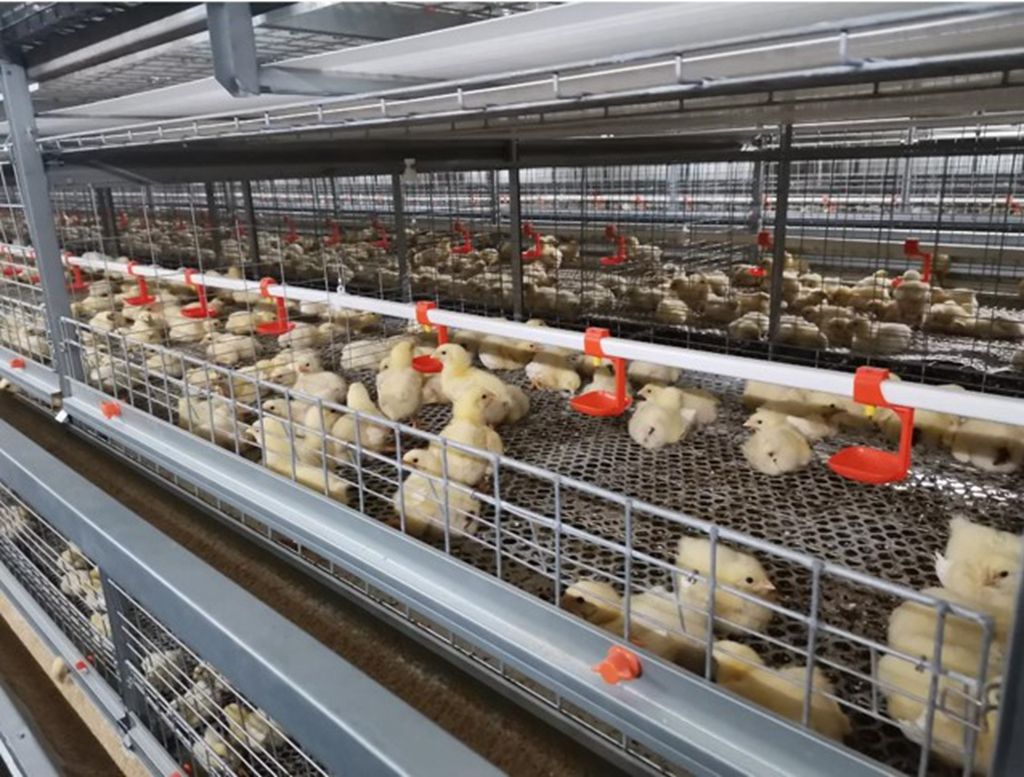 6.Cage door
Push-in door and push-down bird-block board make easy to harvest birds.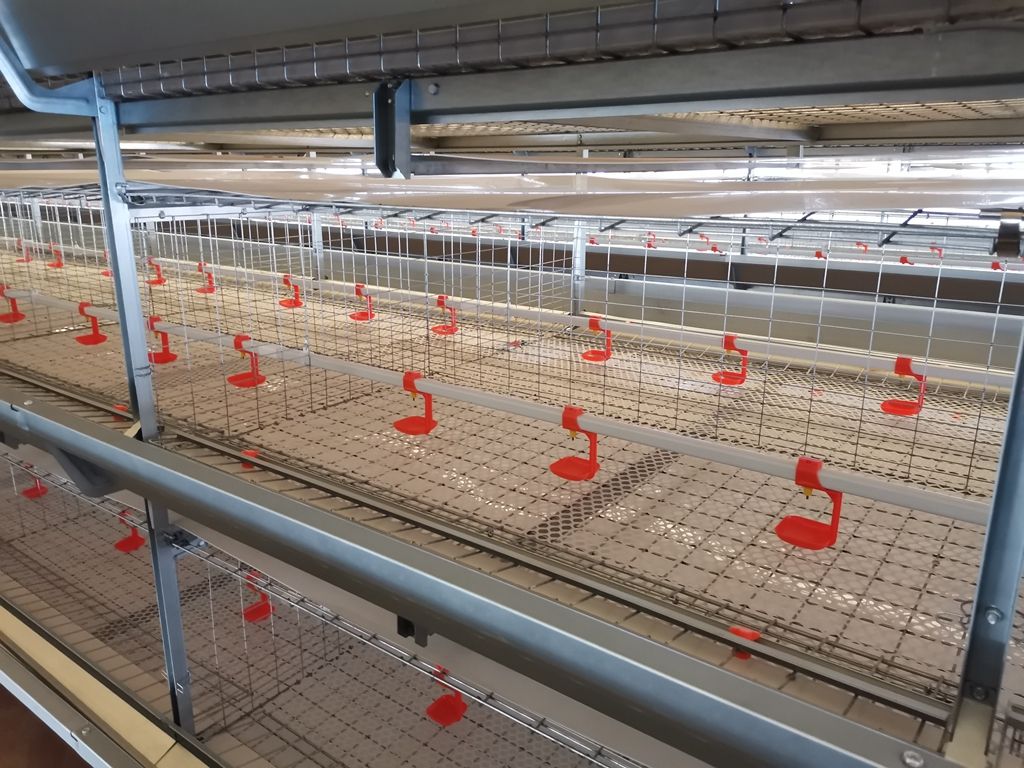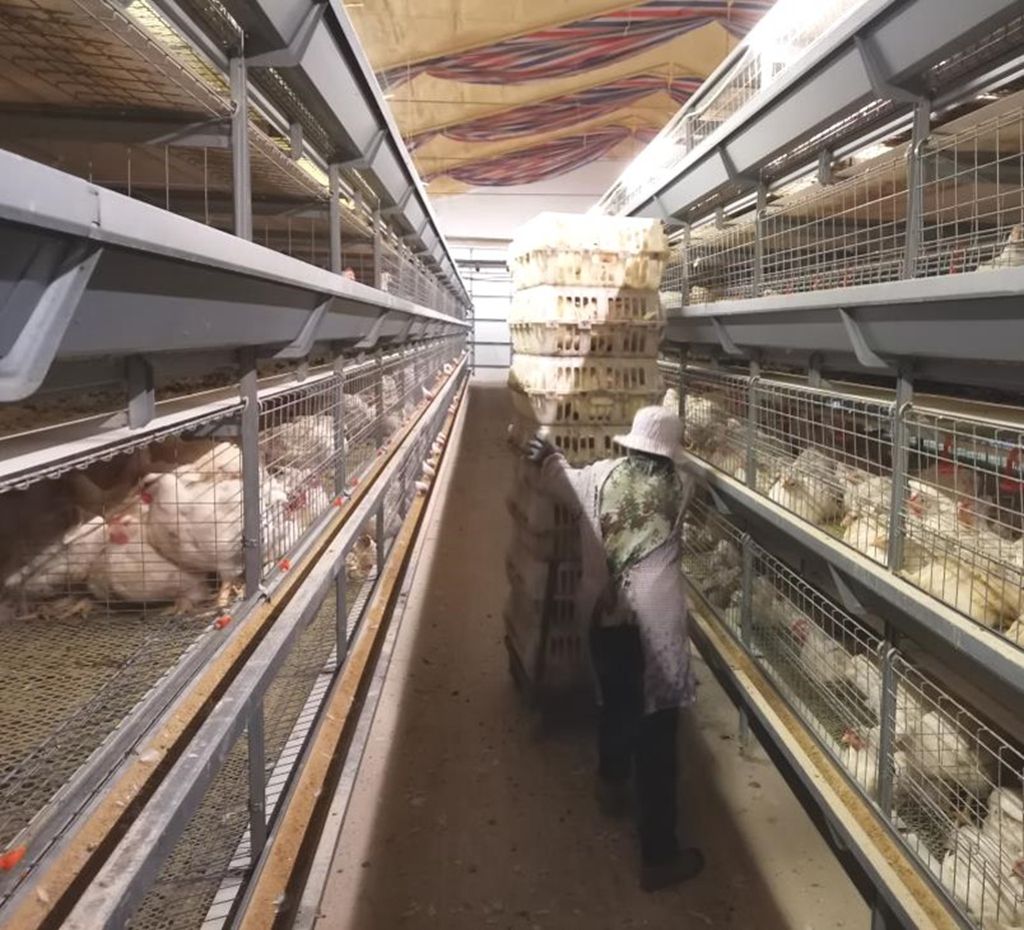 7.Easy assembly design
Many parts are used as the method of plug-in and riveting connect, so that can ensure assembly easy and improve the installing time.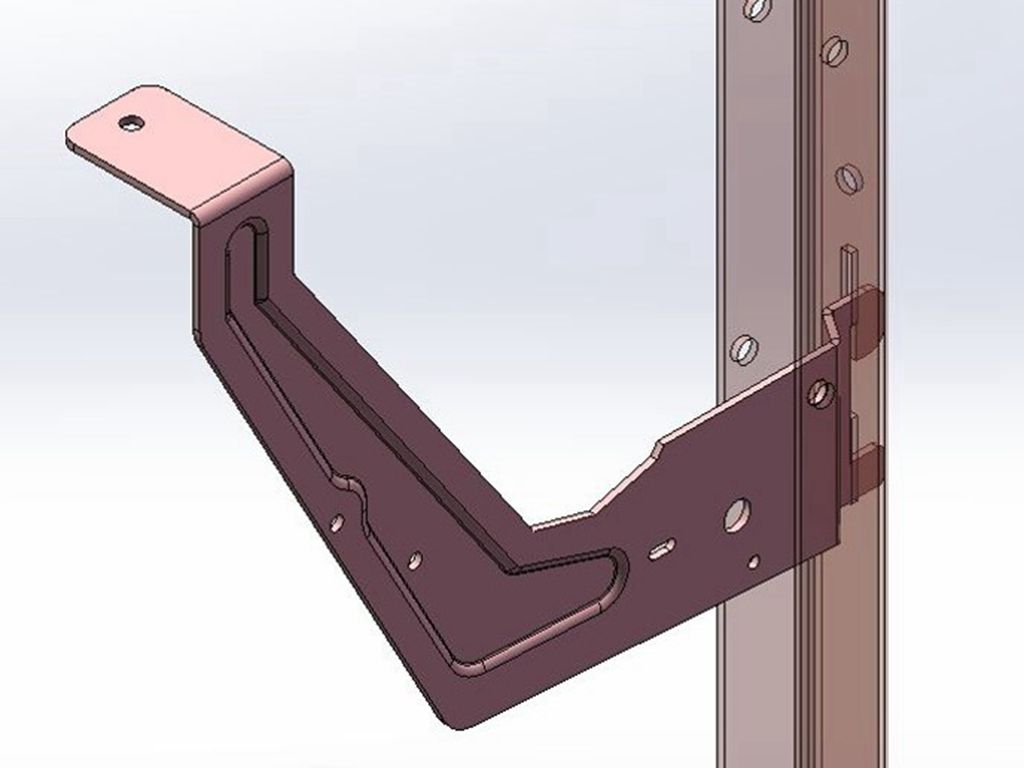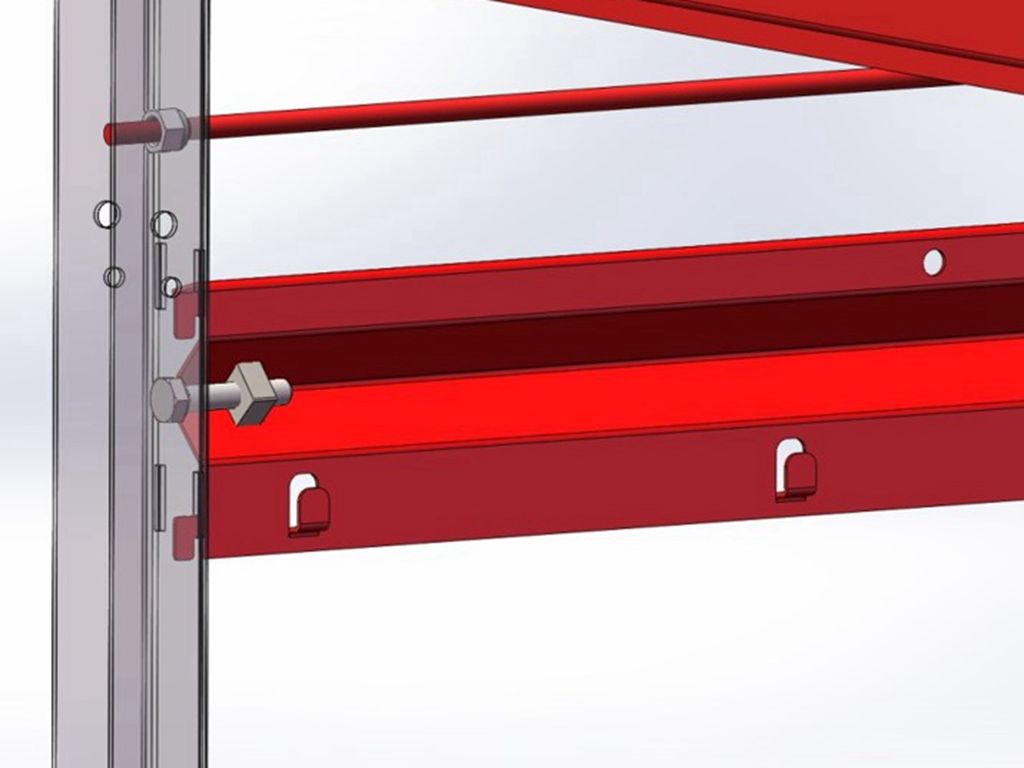 Advantage
Cage mesh Material galvanized coat content reach 275g/㎡, GALFAN wires (5%AL 95%zinc) lifespan is up to 20 years.
Transverse and longitudinal connected structure is sound and reliable as well as simple and highly efficient, ensuring the stability of cage body without collapse.
The overall inner pushing type of big net gate are adopted, providing alternatives and facilitating manual operation.
It adopts the integrated sealing injection pad, which is soft and no pullet drop.
It has rail for operating vehicles, facilitating observation, catching chicken and protecting cribs.
Inquiry now