Environmental Control System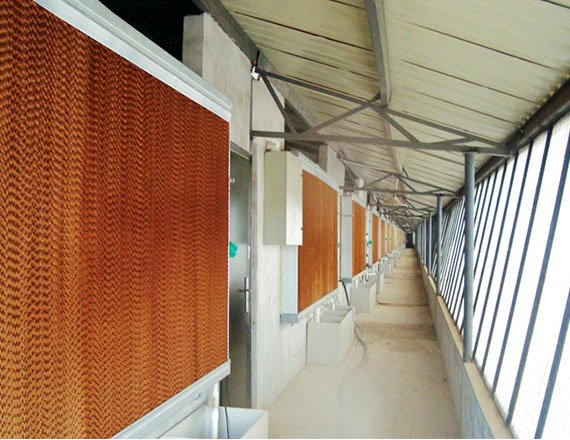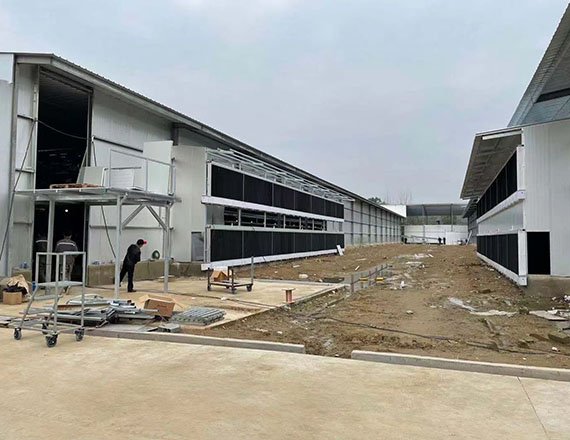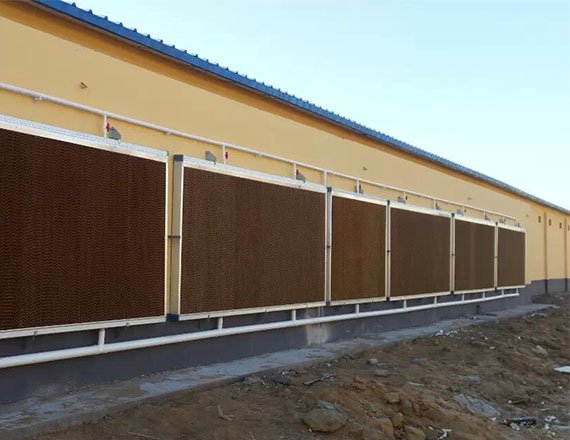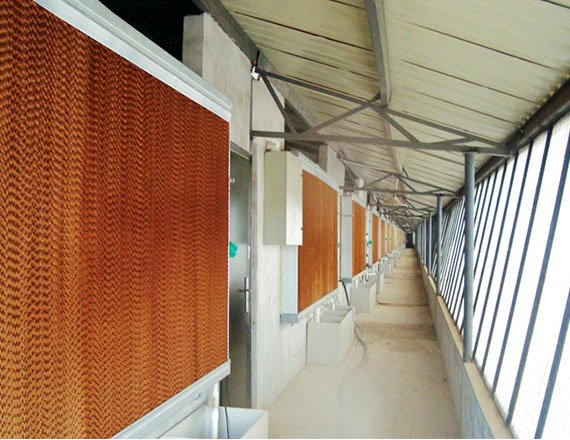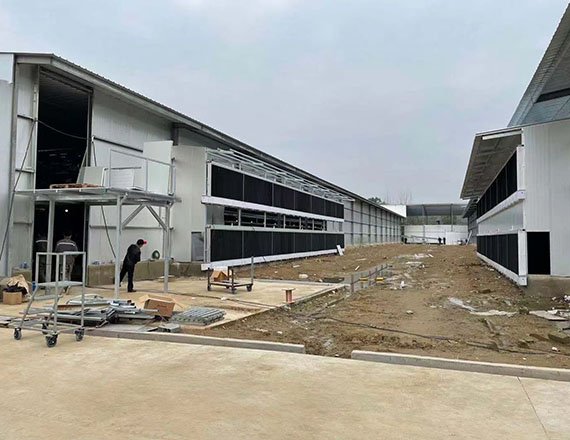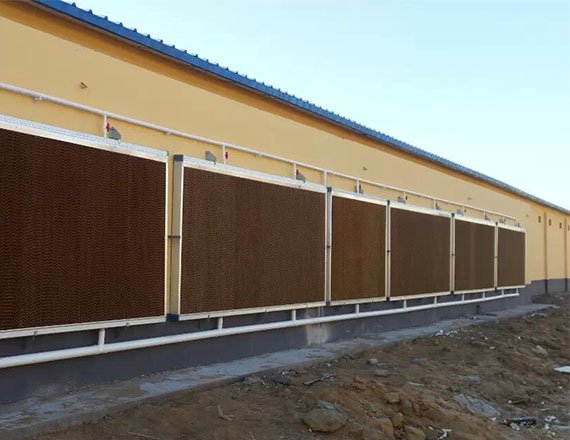 Parameter
Features
Advantage
Detailed introduction
Parameter
| | | | |
| --- | --- | --- | --- |
| Name | Length(mm) | Height(mm) | Width(mm) |
| 7090 cooling pads | 1500/1800/2000mm | 600/300 | 100/150/200/300 |
| 7060 cooling pads | 1500/1800/2000mm | 600/300 | 100/150/200/300 |
| 5090cooling pads | 1500/1800/2000mm | 600/300 | 100/150/200/300 |
Speciation : thickness: 0.1m /0.15m. Height: 1.5m/1.8m/2.0m.
Width : 0.3m/0.6m
Frame : there are two choices, galvanized or alloy of aluminum and aurum.
Technical data of water pump:
a: power: 0.6kw ,flow rate: 7m3/h; lift:13m
b: power: 0.8kw , flow rate: 7m3/h, lift:20m
c: power: 1.1kw , flow rate: 30m3/h. lift:10m
Installation : submersible pump should be installed in the pool.
Features
● Hygroscopicity: after a special formula and process, the pad surface has good performance in absorbing water while can prevent water droplets come out from the surface.
● Instant-drying : when water stop flowing on pad surface, its protection coat will dry very soon, in this case, animalcule can not live on the surface which prevent the growing of alga.
● No micro hole on the surface: This can prevent the alga etc live in deep part of pad. Alga etc will fall off automatically when the pad become dry.
Removable aluminum alloy frame
● Removable aluminum alloy frame is beautiful and practical, easy to remove,high-strength, after the installation, the water distribution is even and no leaking because of its tight structure.
Advantage
● Water flow control: make water flow uniformly into the cooling pad, and there are gentle and thin flows to downstream along the wave of cooling pad. Also ,we can adjust water quatity by controling water valve.
● Water quality control
To keep water source clean, the water ph value should be between 6 to 9 and conductance should be less than 1000 micro- ohm. Clean the pool and cycle water system periodically, normally once one week.
In order to get high quanlity water and prevent the growth of algae or microorganism on cooling pad, In a short period you can put chlorine or bromine with density between 3ppm to 5ppm into water but for a long time work the density should be 1ppm.
● Cooling pad-ventilation fan installation suggestion
In this system, cooling pad and ventilation fan is normally in the opposite position, pad is always
Inquiry now
Related products