Environmental Control System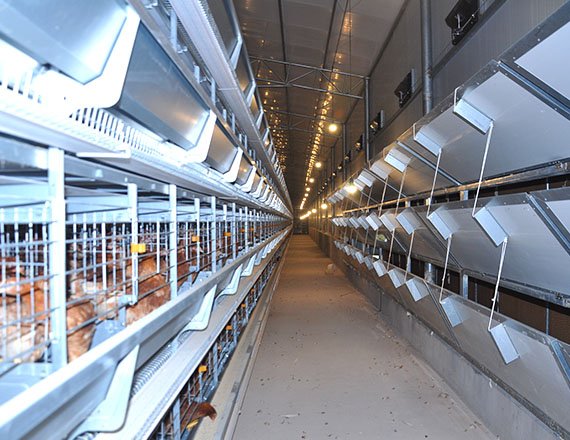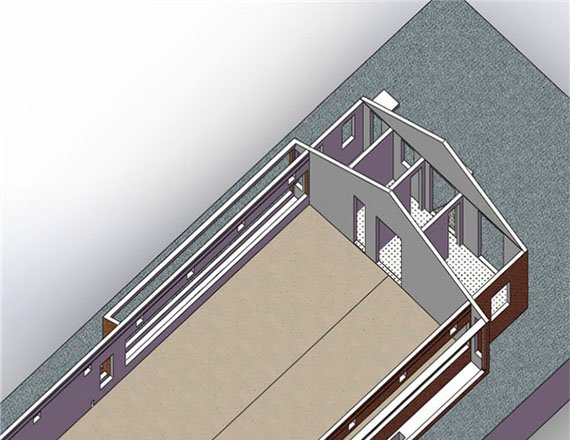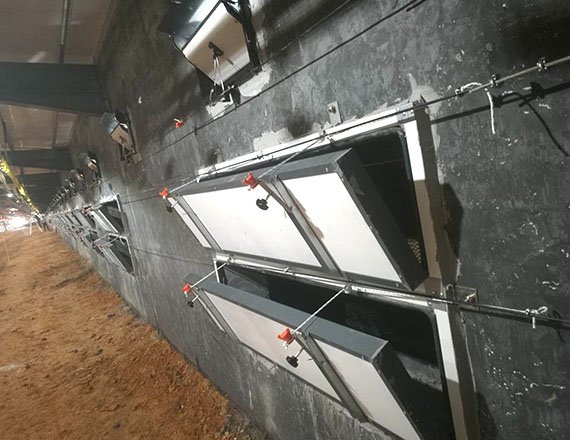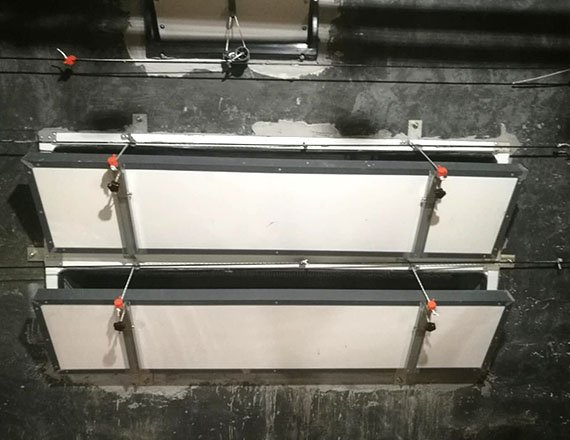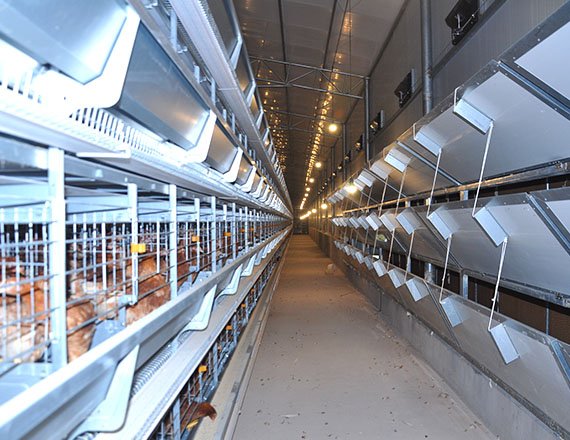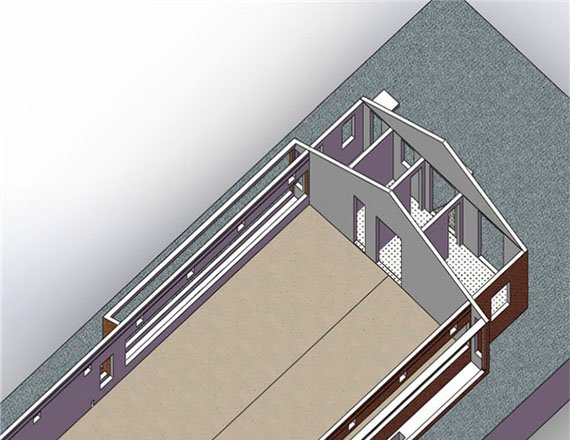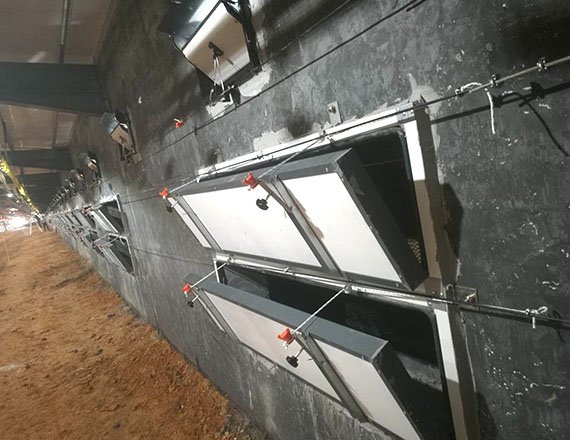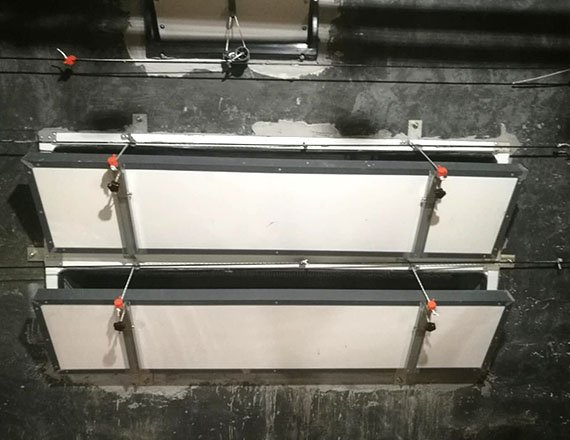 Pannel door system
The panel door system is mounted inside of cooling pad opening. It's closed for heat preserving in winter and opened to adjust the ventilation opening amount and fresh air flow in hot seasons during tunnel ventilation.
Added:

2021-08-23

Views:

1139
Make an inquiry
Parameter
Features
Detailed introduction
Parameter
● Sandwich panel with specialized sealing strip to realize best insulation;
● Very suitable to be controlled by computer in closed house;
● Customized size according to house condition;
● Linked by steel rope to guarantee long life.
Material used:
● Aluminum alloy frame
● PVC sheet sandwiched polyurethane plate panels;
● Stainless steel accessories;
Features
● Better control the fresh air flow direction.
● Clear the ventilation dead angle around cooling pad during tunnel ventilation.
● 3 layer insulation panels (FRP+PS+FRP),nice heat insulation effect.
● Continuous EPDM foam sealing strip, strong sealing performance.
● Specially designed reinforcing ribs to prevent panel door from deformation and bad sealing caused by it.
● Each reinforcing rib is mounter with an adjustable pull arm, which serves to shut the panel door tightly with only a little strength.
● The opening amount can be easily adjusted by climate controller.
● Insulation performance is 8 times of the regular rolling curtain when completely closed in winter, saving 15% of the heating costs compared with regular rolling curtain.
Inquiry now
Related products