Pig crate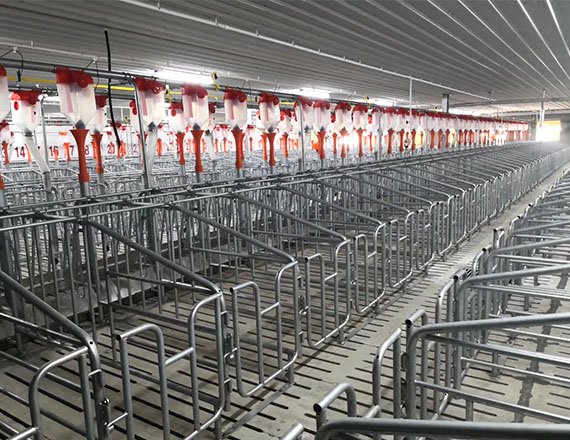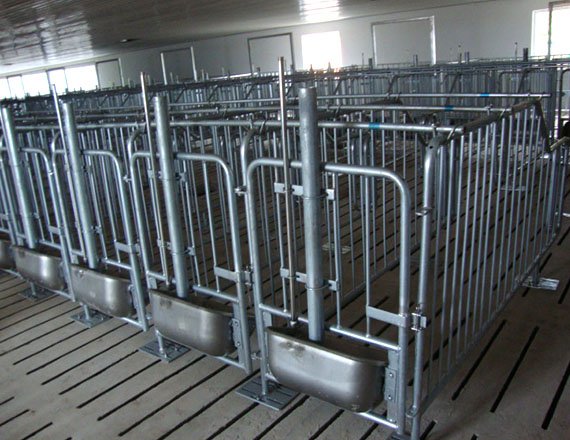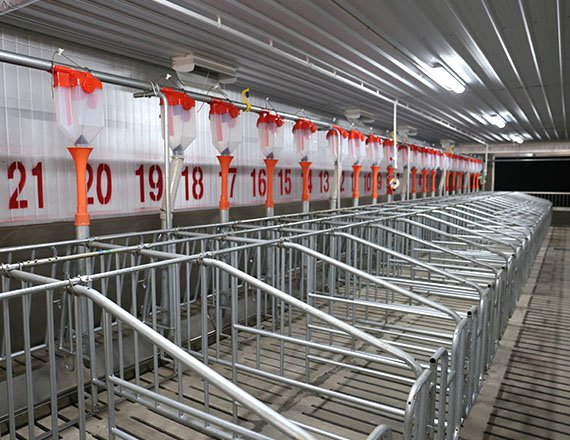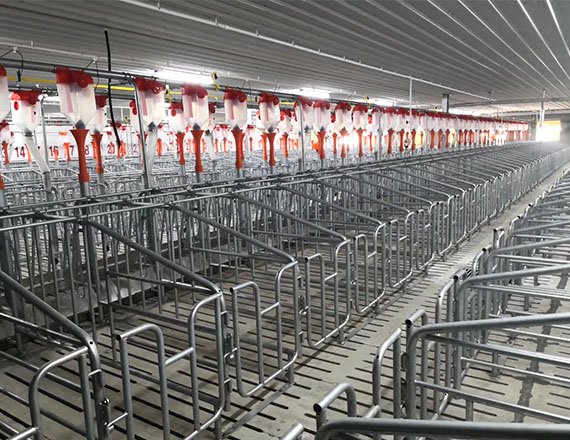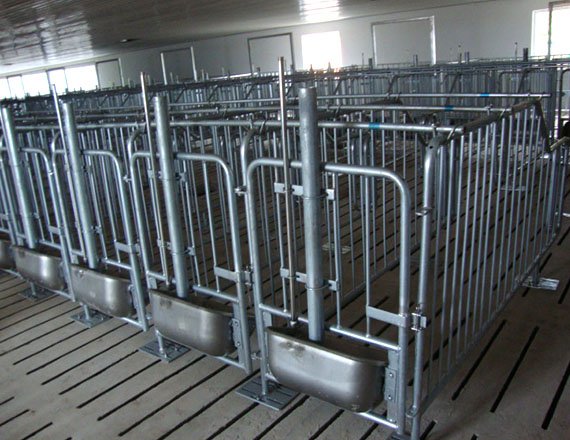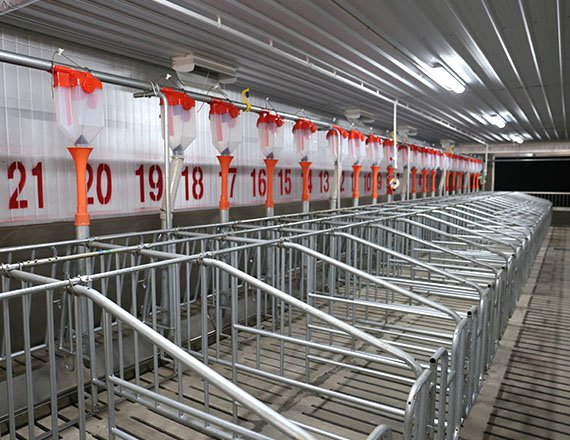 Parameter
Features
Advantage
Detailed introduction
Parameter
● Used for mating pigs and gestation sows
● Size: 0.6-0.65*2.2-2.3m*1.1m;
● Frame: φ26×2.5mm round tube, φ21.3×2.3mm lining round tube
● Front door: φ26×2.5mm round tube
● Rear frame: single-open back door/ double-open back door, φ26×2.5mm round tube
● Pull rob: φ21.3×2.3mm hot galvanized tube, three robs
● Anticorrosion treatment, overall hot galvanized, the thickness of galvanized no less than 80μm
● Accessories include standard fittings, pin roll etc.
Features
● According to gestation time, feeding is centralized using single stalls, convenient for observation and management of sows, avoiding their fighting, biting, hustling, and bullying.
● Sizes range from 2200 x650mm to 2400x650mm, according to different herds, design should differ from pre and post gestation period;
● The stall and feeding design are integrated, fixed quantity feeding, easy for feed loading, water-supply and the mechanized cleaning of manure;
● Optimized stall opening device, consisting of two kinds: single-open back door stall, and double-open back door stall; convenient for the worker's operation when opening and closing stalls.
Supporting Facilities:
● Feeding troughs: stainless steel trough or resin trough
● Flooring: slatted floor, slat rate is less than 20%
Advantage
● Hot dip galvanized metal
● Long using life for 20 years
Inquiry now
Related products