Pig crate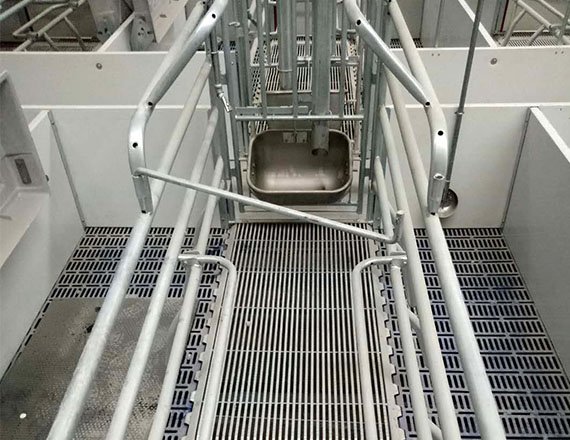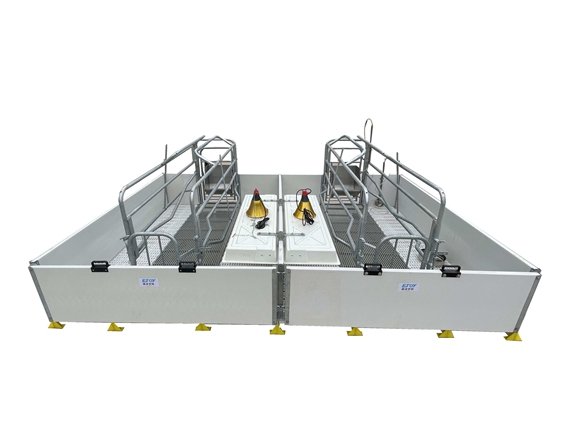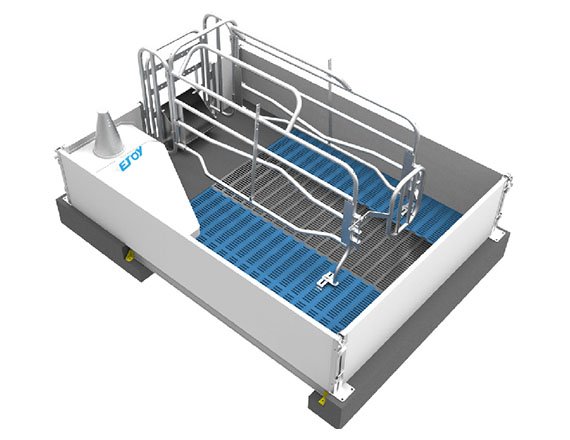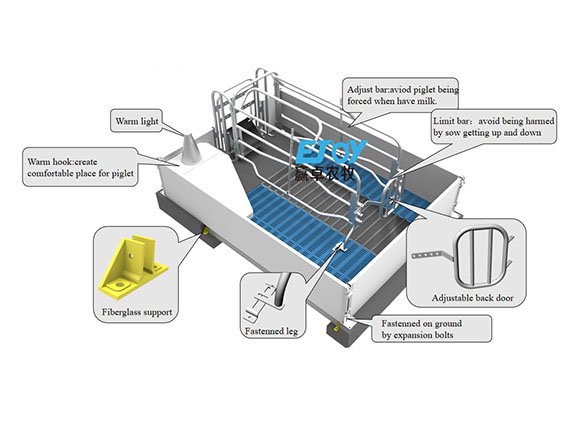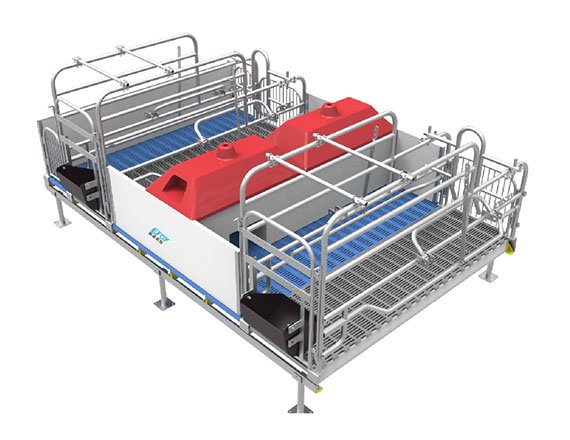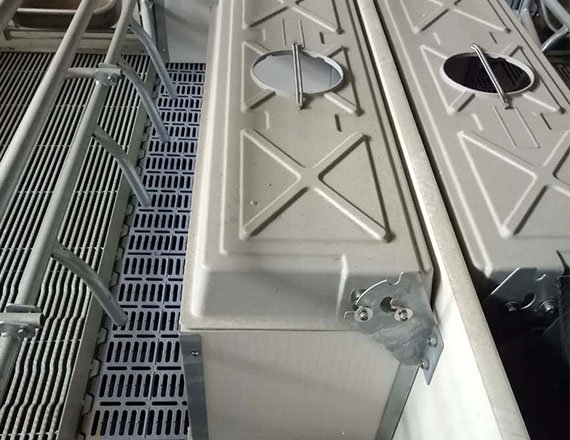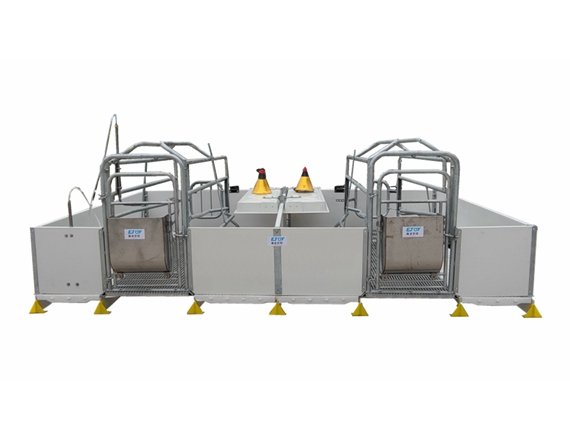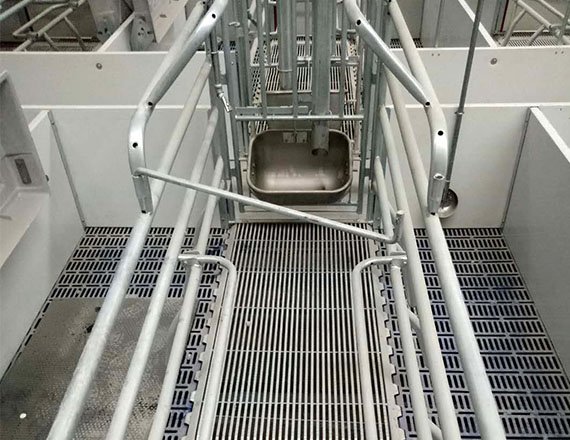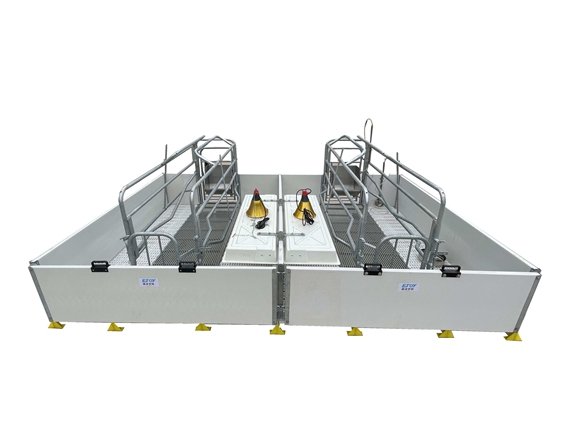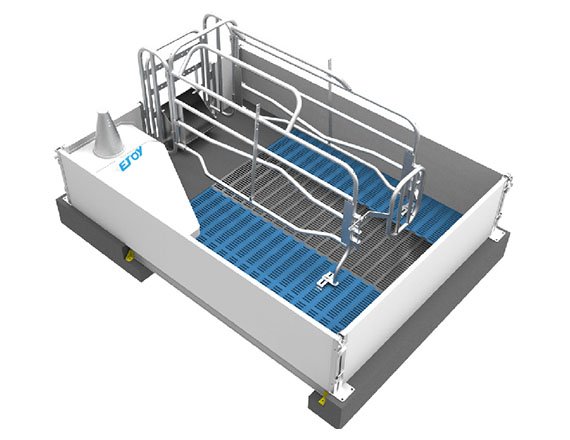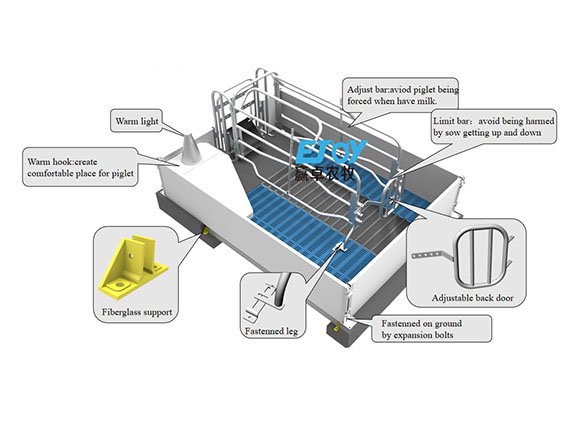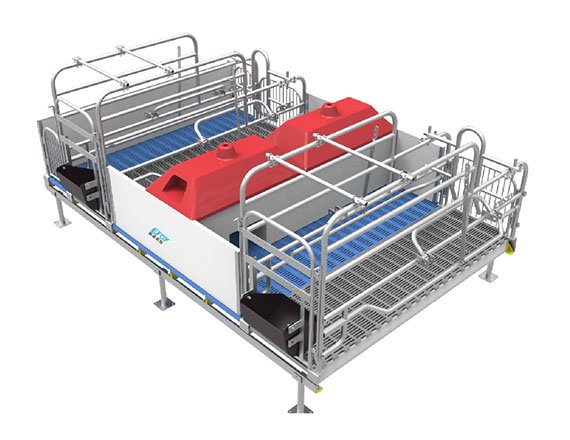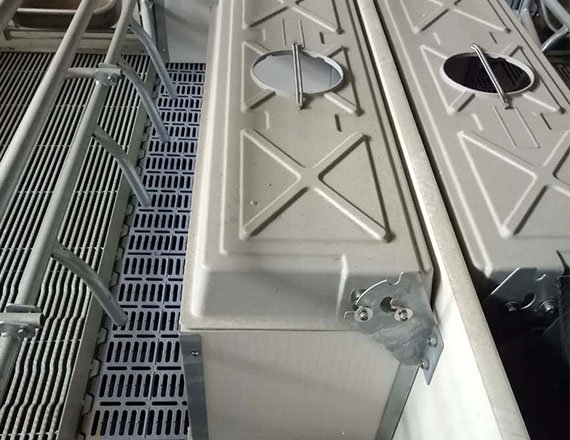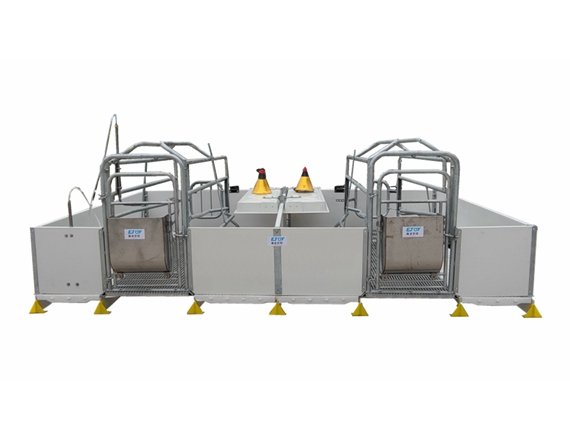 Parameter
Features
Advantage
Detailed introduction
Parameter
● Size: 1.8*2.4m
● Stall frame: φ32×2.5mm round tub
● Piglet fence, PVC panel, 30mm thickness, 500mm height
● Anticorrosiontreantment,overall hot galvanized, the thickness of galvanized no less than 80μm;
● Stainless steel standard fittings;
● Both sides of the crate are adjustable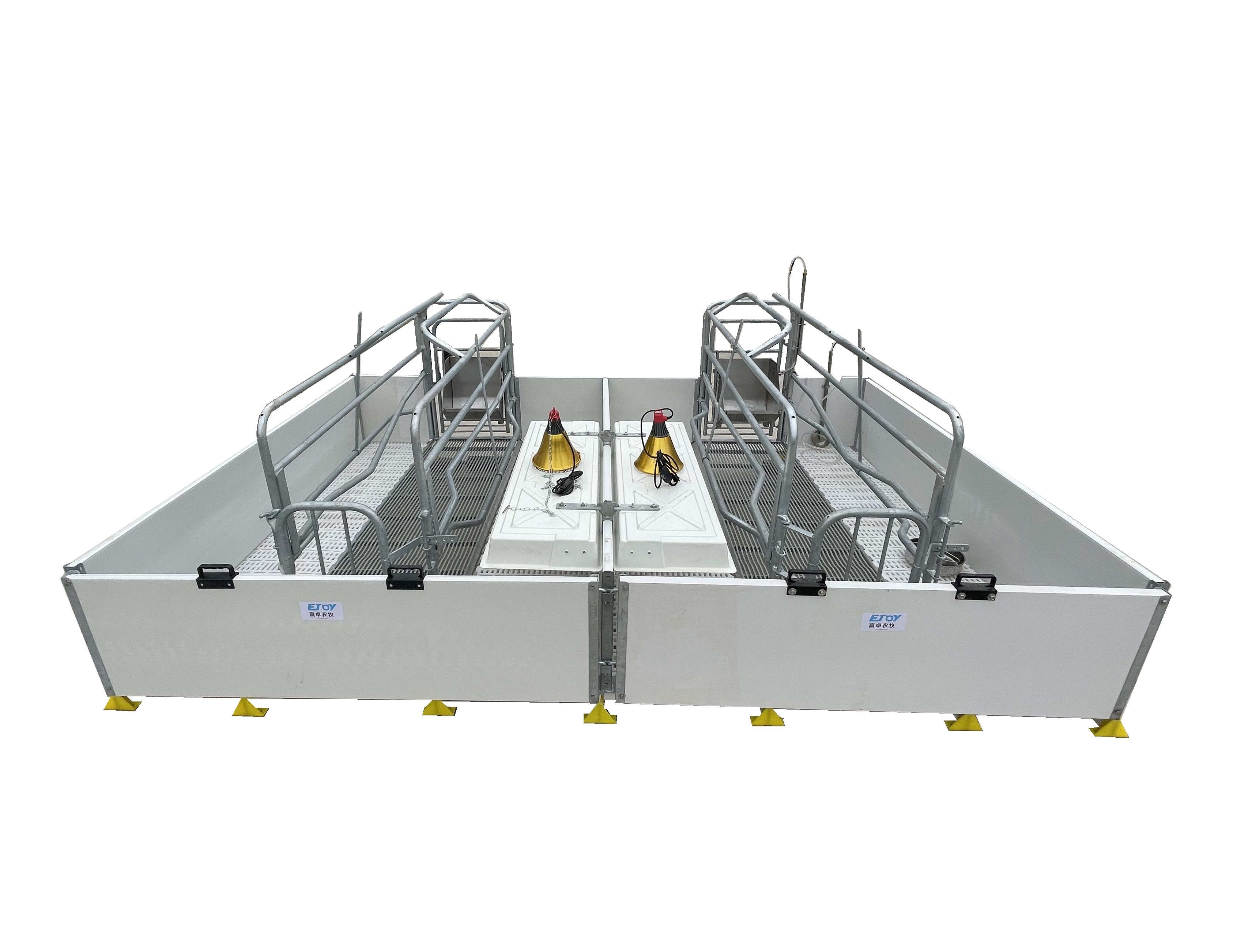 Features
● The sows' positions can be adjusted according to need, freeing the sows from oppression in confined stalls, ensuring the sow's smooth delivery; the back door can open entirely, for the sows to enter and exist;
● Available sizes: 2.4mx1.8m, 2.4mx1.7m and etc, the stall width can be adjusted by the sow's size and parity, avoiding the sow pressing on piglets.
● Free walking lane at the back of the farrowing stalls, for the piglets' movement;
● Feces cleaning openings on perforated floors in the farrowing stalls, easy for cleaning;
● Unique design makes the PVC panel easier to assemble, clean and sterilize.
● The entire stall is hot-dip galvanized; the galvanization standard is above the national standard, for a longer service life.
Advantage
● Thermal casing for piglets: fiber-glass, set up in the middle of stall, avoiding the nipples from overheating, and the sow biting on the casing, temperature adjustable, avoiding burning the piglets;
● Feeding troughs: The Sow trough adopts 304 stainless troughs, rotatable, easy for the cleaning of feeding troughs; the single side trough for piglets, to the benefit of safe feeding;
● Flooring: full slatted floors, nodular cast iron slatted floors are used in the position of the sow; Feces outlet are designed in the floor at the back of sow, convenient for feces cleaning; Piglets movement area are equipped with industrial plastic, each slat of floor is arched to avoid waste accumulation, maintaining the cleanness of bedding; solid wooden floor or plastic mat should be placed below the heating lamp and thermal casing, to ensure the thermal performance, and avoiding piglets from diarrhea.
● Drinking bowl: bowl shaped drinking device, duckbilled stainless steel drinking bowl for the piglets.
Inquiry now
Related products